The area of the Local Action Group (LAG) "From Pohorje to Bohor" connects the municipalities of Dobje, Dobrna, Oplotnica, Slovenske Konjice, Šentjur, Vitanje and Zreče (area in eastern part of Slovenia, between two big cities, Celje and Maribor).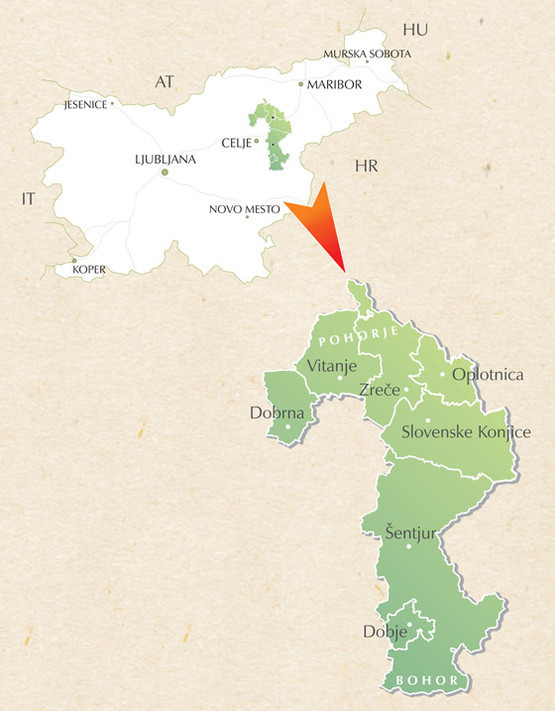 Members of the LAG are representatives of different societies, associations, local economy, municipalities, different public institutions and services, and active individuals. With their joint effort they wish to contribute to the sustainable and comprehensive development of the area. Development Agency Kozjansko serves as the administrative body of the LAG.
We wish to contribute to sustainable and wholesome development of the area with our joint efforts. In the program period 2007-2013 there will be 72 Leader projects implemented.
LAG "From Pohorje to Bohor" cooperates with other LAGs in Slovenia in the field of organizing study visits. We have an active role in different projects in the region.
Size of the area: 528.9km²
Population: 48,607