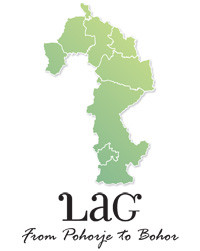 Welcome!
Members of the LAS "From Pohorje to Bohor" and the Manager of LAS, Development Agency Kozjansko, wish to welcome you to our website. Here you can find basic information about our LAG and a list of projects we have already implemented.
Our vision
Together, based on tradition, rich natural and cultural heritage of our ancestors and the entrepreneurial spirit of inhabitants, we enhance the economic strength of our countryside and its recognisability as an area that knows how to combine the past with the future in an innovative way, and at the same time preserve and upgrade its rural identity.
We are looking forward to your visit and to our future joint projects. You can contact us here.